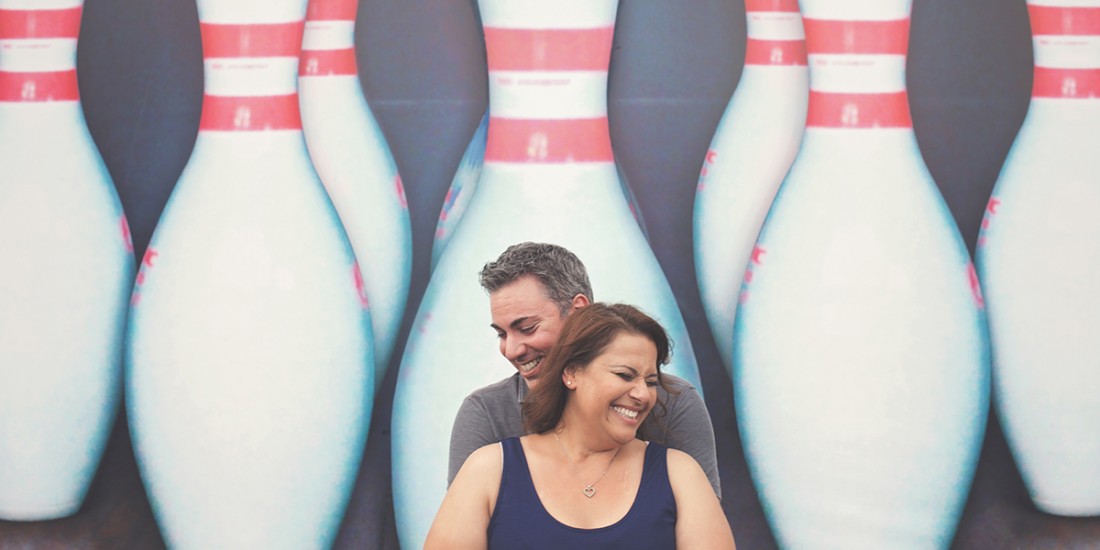 It all started with a "Hello".
We met like any couple in this age of technology…online! Thanks to Plenty of Fish, we found each other. I initiated contact, which led to two weeks of phone calls while on a road trip to Maine. We talked every night for 4-5 hours and clicked instantly. Our first date was 7-7-14, and it's been love ever since!
The Proposal
Valentine's Day 2015, that's the day I said "Yes!". Paul was very nervous, pacing the room, and fidgeting. I had a feeling this was the day! I thought for sure it would be during our dinner, which we cooked together. Nope…nothing! I started to think it wasn't going to happen. Then we decided to exchange gifts. I gave Paul Yankee tickets to a spring training game. Then it was my turn! This is it….here comes the ring! He gave me a jewelry box and inside….a necklace! I loved it, then he said close your eyes and started his speech. It was wonderful and very heartfelt. The last words he said were "Will you marry me?" YES!
ORLANDO PHOTOGRAPHY   ORLANDO PHOTOGRAPHER   ORLANDO WEDDING PHOTOGRAPHY  FLORIDA WEDDING PHOTOGRAPHER