Jill & Grant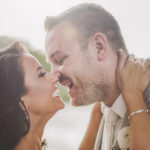 Val and Ed were an absolute joy to work with!! They are patient and artistic visionaries full of humor and passion for creating timeless memories. Working with them was such a breeze, and they were always so prompt to communicate with any inquiries or requests we had. They were so great in putting the comfort of the bride and groom first, and capturing priceless moments, but also making sure above all that the day was enjoyed to its fullest.
We will be crying tears of joy at our getting-ready and first look photos, and laughing at our priceless reception and dancefloor photos for years to come!!!!!
Sonya & Matt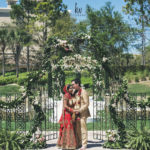 Ed and Val are artists who make an extraordinary photography team. As husband and wife, they have a connection that cannot be replicated. They are true artists that know just how to capture each and every moment of your special day. Not only are they experts in their field but they also have exceptional client service. They went above and beyond for my husband and I to ensure we were comfortable every minute of the process, from signing the contract to the day of and even after our day was over. There are literally not enough words or space to write all the reasons they are who you should pick for your photography needs.
Meaghan & Stephen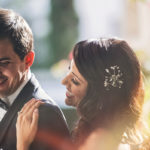 We spent a lot of time researching wedding photographers online; viewing sample work, reading reviews, looking over portfolios. KV Photography stood out from the crowd so we set up an appointment to meet them. We decided with in the first 10 minutes that they'd be the ones to photograph our wedding. Ed & Val are 2 of the kindest, easiest going, and creative photographers I've ever met. And, I've met many. They were very efficient, responsive and everything from the business side went smoothly. Most importantly, our photos are stunning. My husband and I are certainly KV Photography clients for life now.
Ashley & Chris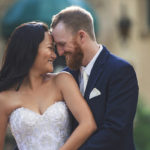 My husband and I can't say enough about KV Photography – they are incomparably talented, creative, and easygoing. We are absolutely in love with our engagement and wedding photos! We felt comfortable and connected with them from day one, and working with them never felt like work. They have a way of making one of the most important and potentially stressful days of your life just feel calm and fun and natural. Even my husband, who dreads taking photos, truly enjoyed every moment we spent with them. While they're working their magic, they still manage to put you at ease, and that really shines through in their work. They truly care about who you each are and who you are as a couple, instead of treating you like another wedding client. What they do is not just a business to them, it's a craft, and they put true artistry into it … and that's what makes them so amazing!